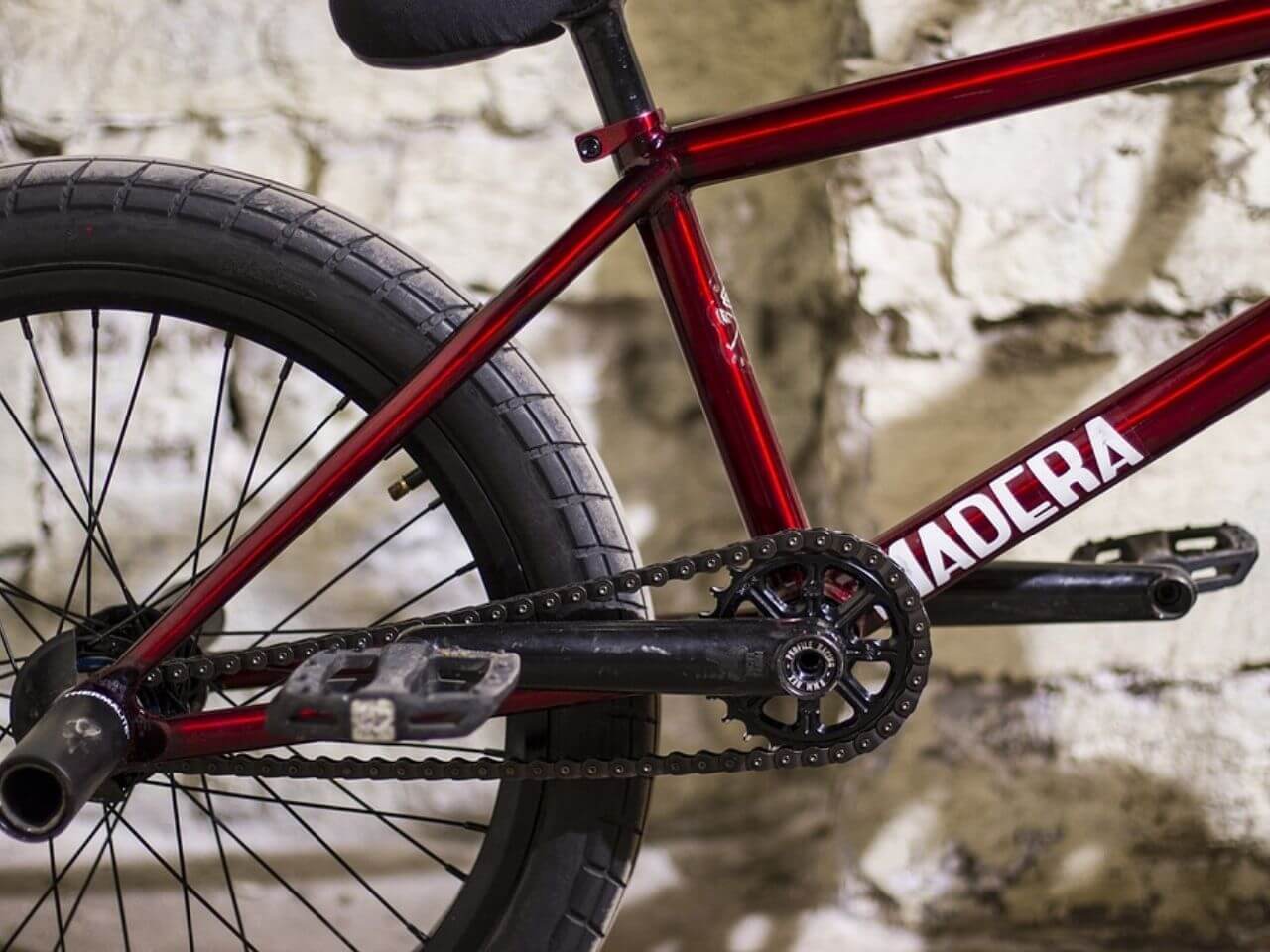 "What size bike do I need?" is a question on every new BMXer's mind. We will answer that by going over how to measure for proper bike frame size all the way to what BMX bike parts to buy so you can build an awesome shredder!
Whether you're asking what size bike do I need for yourself or someone else, we are here to help. We will spell out the differences and arm you with the information to confidently pick the right BMX bike to suit your needs.
Learning how to measure bike frame size and how to choose the best BMX parts will help you build a bike that will be the most comfortable and effective for you.
This article will concentrate on BMX Racing bikes. We'll address the proper way to measure frame size, as well as what parts such as wheel size, gears, and tires to choose. Once you have this information you will know exactly what size bike you need so you can shred your local BMX track.
What Size Bike Do I Need?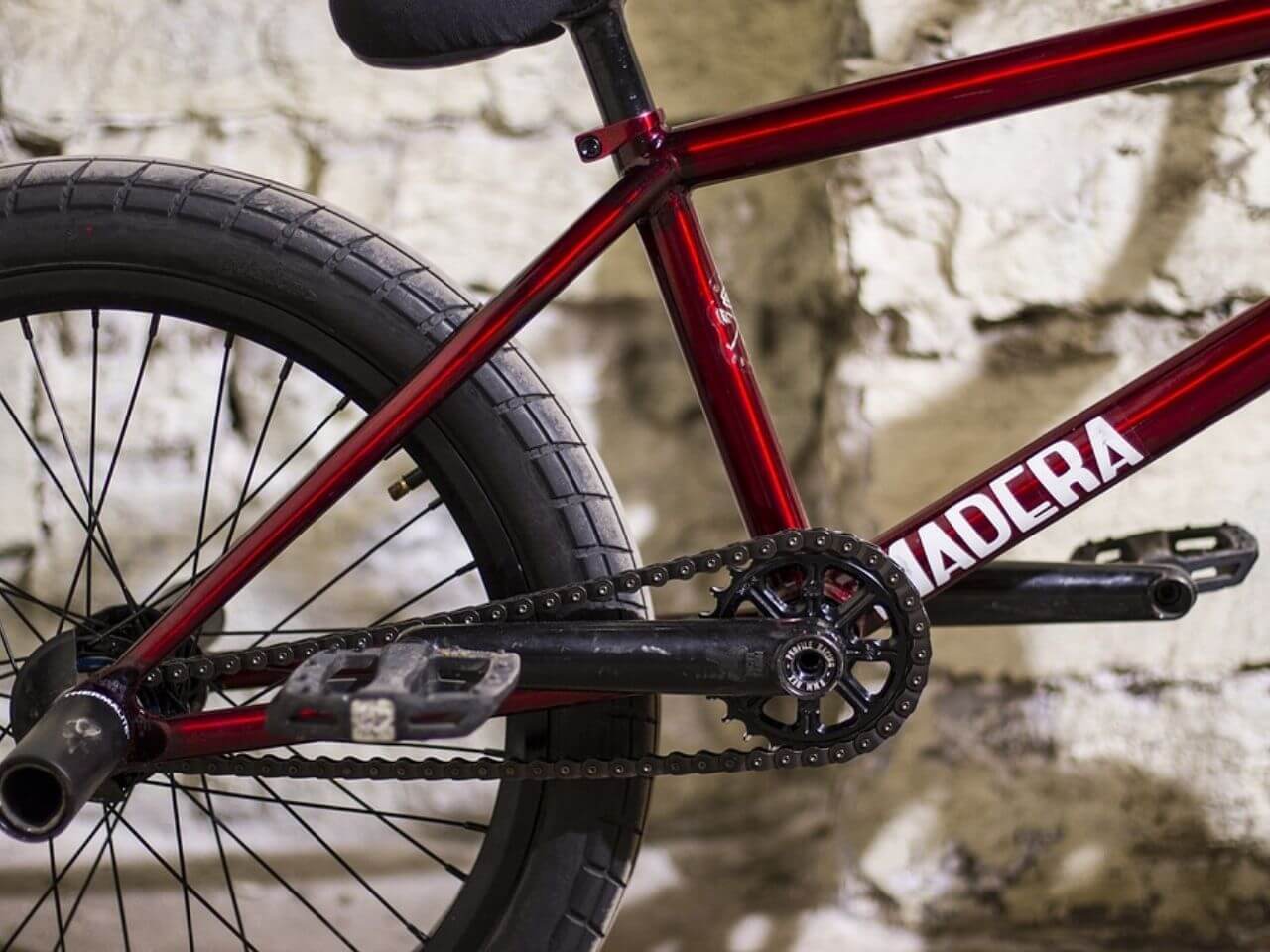 Before we talk about size, let's discuss some materials.
For BMX racing, material preference is for stiffer, lightweight frames meaning aluminum is the material of choice. If you are serious about your racing and want to get the extra edge, carbon fiber frames are growing in popularity amongst elite BMX racers as it reduces weight even further and has vibration reducing properties not found in aluminum.
But if you're choosing a bike as or for a beginner, you might select a sturdier and less expensive bike.
A BMX bike made from Chromoly steel (chromo for short) might be a wise choice. Chromo is a stronger than 'Hi-tensile' steels typically found on lower end and department store bikes. Chromo steel is also thinner and lighter in the middle of the tubing and reinforced around the ends and joints for strength. This makes for a sturdier bike that can take a beating. Chromo bikes are also less expensive than their aluminum and carbon fiber counter parts.
For a more in depth explanation of material comparison check this out.
How to Measure Bike Frame Size
As far as size, there are 3 factors to consider:
Rider Height
Rider Weight
Rider Comfort
While rider height and weight are important factors to consider when choosing the right size BMX bike, the factor that will tip the scale is comfort. Different riders may like a slightly larger or smaller bike.
BMX tracks are a good source for choosing the correct bike size. Most tracks offer loaner bikes and helmets. Take advantage of these resources and try different bikes to find one that's the most comfortable.
But generally, this basic chart is a great guide. Notice that there is some overlap based on rider size:
| | | | |
| --- | --- | --- | --- |
| Rider Height | Rider Weight | Frame Size | Top Tube Length |
| 4'0″ and under | 40 to 65 lbs | Micro-Mini | 15″ to 16″ |
| 4'0″ to 4'6″ | 50 to 85 lbs | Mini | 16″ to 17.5″ |
| 4'4″ to 4'10" | 60 to 100 lbs | Junior | 17.5″ to 18.5″ |
| 4'8″ to 5'4″ | 70 to 110 lbs | Expert | 18.5″ to 20″ |
| 5'2″ to 5'8″ | 75 to 125 lbs | Expert XL | 19″ to 20″ |
| 5'6″ to 5'10" | 100 lbs and over | Pro | 20″ to 20.5″ |
| 5'10" to 6'0″ | 140 lbs | Pro XL | 20.5″ to 21″ |
| 6'0″ and over | 160 lbs | Pro XXL | 21″ to 22″ |
For more information on frame size check out this guide.
---
See Also:
---
BMX Bike Parts – Wheel Size, Tires, and Rims
Most BMX wheels are 20″, which are smaller than mountain bike or road bike wheels. Smaller 16″ or 18″ wheels can be found on kids bikes, and larger 22″ or 24″ wheels are used on some 'trail' BMX bikes used for dirt jumping. However, since we are discussing 'BMX' track racing, we will refer to a bike with 20″ wheels.
Racing BMX bikes fall into two categories, depending on wheel size. The first is 20″ – the most common, the second is 24″ or 'cruiser'. Cruiser bikes are popular amongst taller or older riders, and also offer more stability.
Because track racing BMX demands lightening-quick acceleration out of starting gates, the wheels are lighter than in freestyle BMX.
Rims are made of aluminum and can be single, double or triple walled. The more layers of metal, the more structural support the rim has, but this will also add a little weight. The choice for most riders is double wall as it is a good balance of strength and weight.
More experienced riders who put more demand on their bikes often choose to have wheels built up aftermarket to suit their needs specifically and be more selective with rims and spoke count.
BMX tires are a mix of pavement and dirt designs. Most BMX tracks are hard-packed dirt where low rolling resistance is important. The tread has to provide maximum speed, traction, and grip for acceleration and turning.
Pay attention to the maximum pressure recommended in the tires you choose. Premium tires inflate to higher pressures, lowering rolling resistance which allows for more speed.
Other BMX Bike Parts You Should Consider
Once you select the right BMX bike frame, you may be thinking about what other BMX bike parts you should consider to build an awesome BMX racing bike. For a beginner rider an out of the box bike will do just fine. But once you start advancing you might want to customize your bike a bit. Here we will go over a few of them.
Handle Bars
Handlebars used for BMX racing usually provide maximum weight savings while maintaining the strength to handle the rigors of BMX racing. Aluminum and carbon bars most often find themselves installed on BMX racing bikes.
Remember two things when selecting handle bars:
Check your league rules for the maximum width allowed. Usually it is 30″ in width.
Light weight handle bars have rider weight limits for safety. Make sure the rider does not exceed these specs.
For an in-depth article about handle bars check this out.
Chains and Sprockets
If your gear size is large 58 or greater, you will go faster, but take off slower. It will take longer to reach top speed. Snapping out of the gate, going uphill, powering out of turns, etc. will be harder with a high gear. On the other hand, a low gear size of 55 or less will result in a better start, but lower overall speed.
Figuring out gear ratio can be difficult without a chart by your side so click here for an easy gear ratio calculator.
Expert Tips to Determine Bike Size
We've gone over enough in this article to give you a good start on selecting the right BMX racing bike size for you. We've also given you a little information on how to build a custom bike for advanced performance. Lets do a short recap:
Check your local track for loaner bikes you can try out.
Chromo frames are a great start.
Aluminum and carbon fiber frames are lighter but more expensive.
Rider height, weight, and comfort are factors in selecting frame size.
Select rims and tires made for BMX racing.
Select handle bars and gears to suit your needs.
This article should give you enough information to choose the proper size BMX racing bike as well as the necessary parts to build a bike to suit your needs. Check back with BMX-Insider.com often for the latest tips and articles to give you the edge needed to be the best rider you can be.
More BMX Gear You Might Like